INTRODUCING
Awakening Your Intuition™
6-week Masterclass
March 1st- April 10th, 2021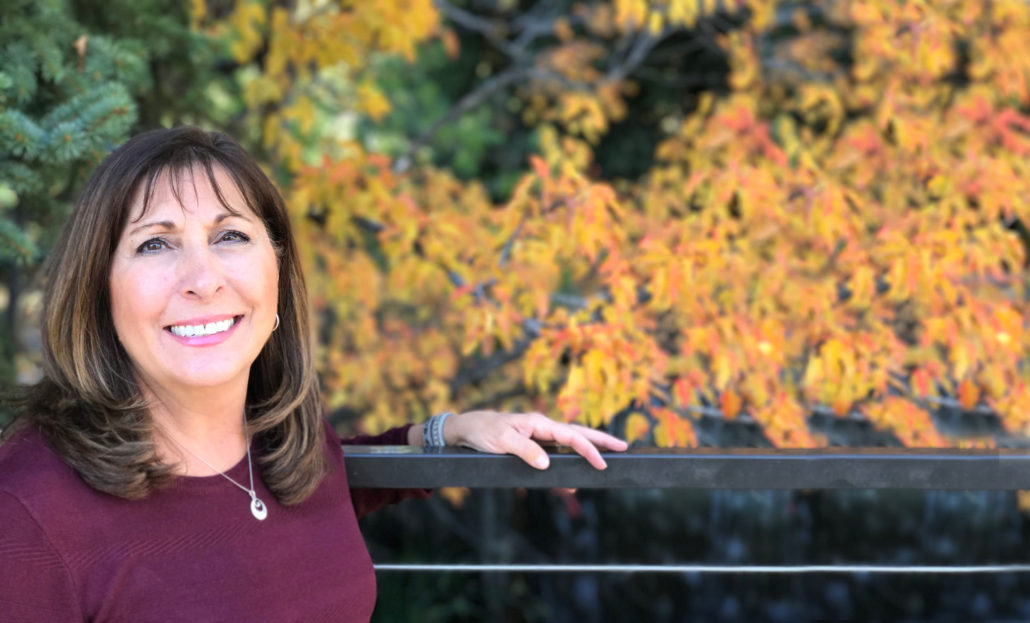 Carol Garton – Intuitive, Medium, Author, and Spiritual Coach
A perfect step-by-step psychic development course that teaches you how to take your intuition to the next level!
Awakening Your Intuition™ provides you the confidence to TRUST your psychic gifts as you find clarity to make better decisions. You will increase your awareness, develop your intuitive gifts to better connect with others and most importantly you will empower yourself to use your intuition to succeed by using the exclusive Isabella Method™.
Before I tell you about this life-changing masterclass, let's talk about who this is really for…
You know that you are intuitive, but just can't figure out how to use your gifts in your daily life. You may feel emotions stronger than most, know when things are going to happen, see visions that come to fruition, or hear messages from Spirit. You would like to be able to apply your intuition to learn how to trust your gifts to improve your life in your career, your relationships, your health, and your finances. All of life's paths can be improved by having a clear picture into your daily choices.
Whether you're:
An entrepreneur who wants to expand your understanding of clients to improve and expand business

An intuitive or lightworker who wants to explore and grow your gifts

A healthcare professional, yoga instructor, reiki master, or holistic healer who uses special insight to assist in your specific healing modalities

A corporate leader who would like to lead with confidence in listening to your own intuition when making strategic decisions
You are in the right place and I'm going to tell you exactly how the Awakening Your Intuition Masterclass will give you the tools, confidence, and personal support on your journey to listening to and using your intuition daily!
By the end of this 6- Module intensive program you will:
Learn how to receive and use your intuition in all areas of your life

Explore your most prevalent insights through your specific Clair's

Understand the correlation of our energy systems and how to stay in daily balance

Meet your spiritual teachers who will ultimately guide you through your life's lessons

Leverage an extensive psychic toolbox that you can use any time or place

Hands-on experience giving and receiving intuitive readings with confidence and clarity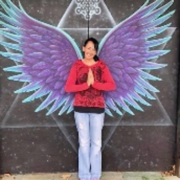 "Carol is an amazing teacher and mentor and has transformed my life! I will be forever grateful to her!
I have learned so many valuable skills that I have been able to apply in my career as a nurse and at the bedside after attending Carol's intuitive classes. The most important skill I have acquired is learning to develop and listen to my intuition. This has been tremendously helpful with patient care since it has allowed me to listen to that "gut feeling" or "hunch" that we often get when caring for a patient and as a result to act upon it and not question it.
Enroll in Awakening Your Intuition™ Masterclass Today!
BONUS if you Register by February 14, 2021 and RECEIVE
2 Bonus videos on Past Lives and How to Live an Inspired Life.
The Awakening Your Intuition Masterclass begins March 1, 2021
What You Will Learn
In this course you will gain the confidence to TRUST your own intuition, find clarity in your decisions as you navigate life's challenges including career, relationships, health, and finances. Transform your life through listening to your intuition.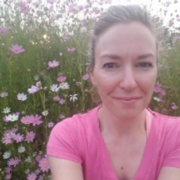 "My practice in massage therapy and speech pathology evolved in many ways after taking the "Awakening Your Intuition" class. I learned valuable methods and received tools and resources that positively impact treatment effectiveness and personal self-care. Through this development of intuition, I now experience an elevated connectedness and presence to my patients and myself."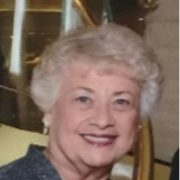 "After taking Carol's Awakening Your Intuition Masterclass, I was able to integrate her teachings into my business as a Reiki Master and Instructor. I use my intuition for not only my business but in my daily life. You don't want to miss this fun and enlightening opportunity to expand your intuition in this hands-on course."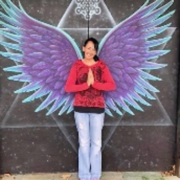 "This class has deepened my compassion and empathy for others since it has made me realize that there is a greater purpose behind our journey in life and that we are all here to learn lessons or sacred contracts. Meditation and practicing mindfulness are additional tools that have transformed my life and serve an important purpose in stress reduction. Using a vision board and applying the law of attraction helped me manifest several dream jobs in the healthcare field and as a travel nurse. So powerful! Carol is an amazing teacher and mentor and has transformed my life! I will be forever grateful to her."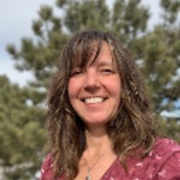 "Carol is one of the most truly gifted and beautiful souls I know. The insight and guidance she provided during her sessions has been life changing and I will forever be grateful. My first class with Carol was in 2008 and I still find, comfort, guidance, and inspiration from what I have learned from her. Her classes helped me become stronger and more confident spiritually as well as emotionally. I love the way she explains things and the amazing tools she uses from guided meditations, daily practices to activities that help expand your own level of intuition."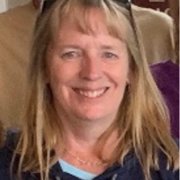 "Carol's class was not only educational in my spiritual journey, but it also taught me to learn to trust my instincts more than I was. Her course opened a whole new world that I didn't know existed. It was also extremely calming and reassuring during a very traumatic chapter of my life. I've found her to be insightful and accurate and sometimes eerily so. Having a reading by Carol is like having coffee with an old friend."
When you enroll during this special limited time-period, you'll get: Awakening Your Intuition™ Masterclass (class size limited) – a $2,999 value!
6 Implementation Modules teaching you the step-by-step Isabella Method™ on how to listen to your intuition to use in your career or your daily life.
PDF Handouts, audio, and video so that you can study at your leisure.
Exercises for each module.
Guided Meditations throughout the course.
Each student will receive a one-hour live coaching session with Carol during the 6-week program.
Live weekly practice sessions with other students
Live weekly Q&A Sessions on Facebook Group
Access to a private interactive Facebook Group only for the students of Awakening Your Intuition™.
You will receive a module each week to study at your leisure. By sending the modules each week, you will have ample time to listen to the video and work on your exercises. Each week we will have one or more live practice sessions for all registrants.
Bonus: Register by February 14th and RECEIVE
2 Bonus videos on Past Lives and How to Live an Inspired Life.
6 weekly Q &A Sessions to make sure you understand each lesson or need help with any issues in the program work.
Access to me on Voxer throughout the 6-week program to answer questions or guide you on your journey.
A private Awakening Your Intuition Facebook Group for students only.
Important Dates:
Modules will be released each Monday morning beginning on March 1, and for the next five weeks thereafter.
Welcome Zoom Call!
Monday, March 1st, at 4:00pm MST
Weekly Group Mentoring Sessions (these dates are not required – but encouraged to attend at least one per week if possible for Questions and Answers and Practice Sessions):
Saturday March 6th at 10am MST
Thursday March 11th at 2:00pm MST
Saturday March 13th 10:00 am MST
Thursday March 18th at 2:00pm MST
Saturday March 20th at 10:00am MST
Thursday March 25th at 2:00pm MST
Saturday March 27th at 10:00pm MST
Thursday April 1st at 2:00pm MST
Saturday April 3rd at 10:00am MST
CLOSING Group Call Thursday April 8th at 2:00pm MST
You'll be backed by a 14-day Money Back Guarantee
If after 14 days you are not 100% confident and motivated by this course, you will be completely refunded. No questions. We want you to be extremely happy with this Masterclass and we stand behind our guarantee.
Join Us Today for an Amazing Journey!
The Awakening Your Intuition Masterclass begins March 1, 2021
Still "thinking about it?"
You should give us a try. Awakening Your Intuition™ is for those who genuinely want to learn how to listen to their special gifts and implement what they learn into everyday life. This is a wonderful opportunity to reach deep into your soul and unlock your intuition.
If you are motivated to learn about your spirit guides and angels and the messages that you will receive, then this is the right program for you.
I personally can't wait to guide you over the next 6 weeks as you learn everything about stepping into your own power. Intuition has completely transformed my life. It can do the same for you.
Should you choose to accept my invitation, I personally guarantee you will enjoy these next 6 weeks that will inspire and change your life!
I look forward to meeting you inside Awakening Your Intuition.
Many Blessings,
Carol Garton
CarolGarton.com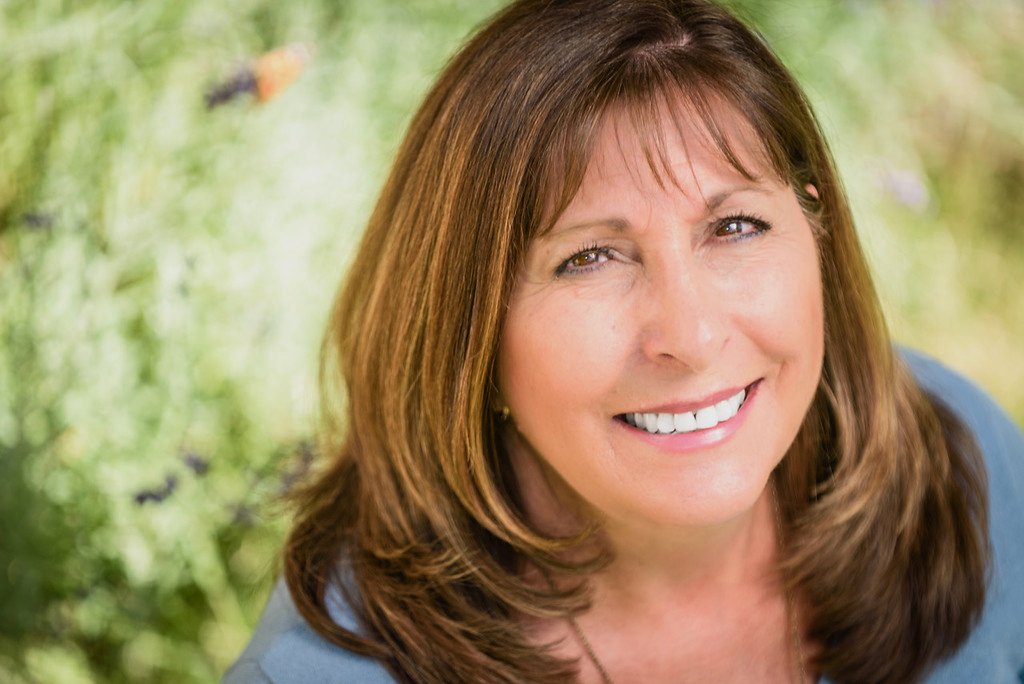 Enroll Today! 14-day Money Back Guarantee!
Carol Garton
Intuitive, Medium, Author and Spiritual Coach